Robertson Taylor is the leading International Entertainment Insurance Broker serving the Music, Live Event, Film TV, Theatre, Sport and Entertainment industries. With offices in London, Los Angeles, Nashville, New York and Toronto, Robertson Taylor is the pre-eminent specialist in music and touring and with over 35 years of experience, has provided insurance and risk management advice to more top grossing acts, tours and artists than any other insurance broker.
For further information or a quotation contact Martin Goebbels on 0207 510 1234 martin.goebbels@rtib.co.uk or visit website www.rtworldwide.com


Troxy is London's largest mid-range venue. A grade II listed art deco building, rich in periodic character with a capacity for 3,050. Second room capacity of 150. Troxy has hosted some of the most iconic music artists/groups which have included Nick Cave & The Bad Seeds / Peter Doherty / Morrissey / Jarvis Cocker / Pixies / Bombay Bicycle Club / PJ Harvey / Beady Eye / New Order / The Cribs / Garbage / Patti Smith / Anthem / Vampire Weekend. Comfortably the best seat value in London.


Peppermint Bars and Events are industry specialists at operating high quality bars and catering at events – everything from festivals to sporting events, concerts to one-day shows. With over a decade of experience Peppermint have become experts in their field. Other services include: volunteer staff, mobile cash machines, cocktail bars, brand activation & event management services. Peppermint also own their own events including Cowes week and seasonal pop up events in city centres.


MM Band Services has provided 5 star sleeper buses (single and double) all over the globe, for over 10 years. Buses can be provided in any configuration with a berth range of 7 to 16, for any budget. The fleet has everything your artist could need: surround-sound TV, games consoles, fully equipped kitchen and luxury linens in their separate master suite. Our team will be there to help you from working out which bus you need to the very end of your tour; helping with road and tunnel tolls, ferry crossings, drive time plans and European driving regulations. Our buses are 5-star and so are our team and service.


Vanguardia is the leading acoustic consultancy specialising in the field of entertainment sound management and control. We have worked on some of the largest events in the UK and have provided advice at over 1000 music events. Our services for the entertainment sector include:- expert witness advice at licence hearings and appeals, preparation of noise audit and noise management plans, sound system design, acoustic modelling and sound management and control at concerts and festivals. In addition to our events related work we also design the acoustics and sound systems for major sporting developments such as Wembley National Stadium, The London Olympics Stadium and the O2 London.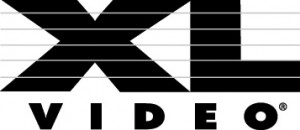 XL Video, founded in 1996, is a multi award-winning supplier of innovative video solutions for concert touring, corporate events, theatre and arts, tv shows, movies, and both indoor and outdoor special events. Since its inception, XL Video has continually provided the latest video technology including video screens, camera systems, media servers, and projection. XL's projects this year have included include major international tours with One Direction, Robbie Williams, Muse, and Depeche Mode; work on major UK and international festivals; and continuing long-running relationships with The Brit Awards, Strictly Come Dancing The Live Tour, and the Olivier Awards.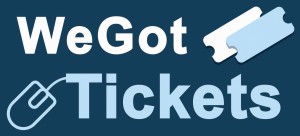 WeGotTickets are the leading ticketing agency in the UK for small to medium sized venues, promoters and festivals.
Working with over 4000 venues, promoters and festivals to sell around a million tickets a year, the company's 10% maximum ticket commission rate has helped to lower fees across the business. Over the years WeGotTickets have pioneered several ticketing concepts, such as paperless ticketing and the easy reallocation of tickets that are now accepted practice throughout the industry. With the addition in 2009 of a unique donation module, WeGotTickets continue to push for innovation, transparency and best practice across the ticketing industry.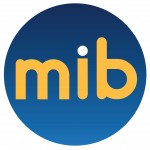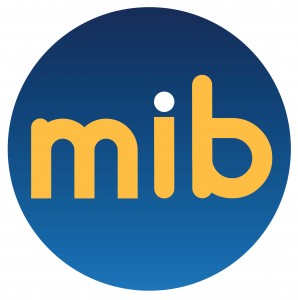 Music Insurance Brokers
MIB is a new, refreshing and innovative broker which provides insurance solutions to all parts of the music industry. MIB have developed affordable and flexible policies to suit bands and artists at every stage of their career. For music festivals MIB have specific event packages and also comprehensive business policies for studios, record labels, equipment suppliers, publishers and management companies.
They are passionate about music, love seeing and hearing new talent and they try to make the subject of insurance a little bit interesting and easier to understand.
Whatever you do in the music industry, talk to Music Insurance Brokers about your insurance.
Contact: Steven Howell | steven.howell@musicinsurance.net | T +44 (0) 7407 463742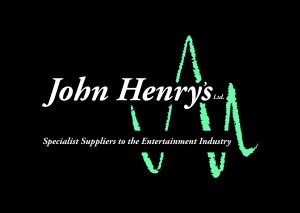 John Henry's Ltd. servicing the Live Music and Television Industry for over 37 years. Specialist suppliers of professional services and equipment in Audio Rental, Live Sound Reinforcement, Monitoring, Speaker systems,Wireless systems, Consoles, Comms, Concert & Showcase Production, Recording Services, DJ Equipment, Backline Rental, Endorsements, Tour Supplies, Rehearsal Studios, Staging Rental, Staging Installation, Storage, Crew and Transport services. With worldwide tour support and famous attention to detail, all from our Central London location. For examples of our recent work and why we are THE preferred suppliers to the UK's major record labels, festivals, TV studios, production companies and venues please see our website www.johnhenrys.com.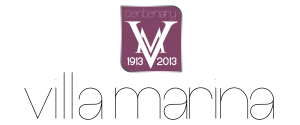 The Villa Marina is the premier entertainment and events venue in the Isle of Man. At the heart of "The Villa" is the spectacular Royal Hall – a 1,600 capacity arena that has hosted some of the biggest names in all genres of music and stand up comedy. Featuring state of the art sound and lighting rigs, the Royal Hall is perfect for creating an intense concert atmosphere for bands moving up to arena performances or for major artists to perform in a more intimate venue. www.villagaiety.com


At 30 years old, providing artist and production catering, music tours and festivals are still at the core of our business. With 3 sister companies; Upbeat Event Catering & Design, GIG SPORT- Sports & Automotive Event Catering and e2B – Logistics & Brand Support.
Permanent bases on four continents and a network of trusted suppliers and partners around the world as 'the'Global Infusion Group (GIG).Providing services to the live events industry across the UK and the globe ETTB and GIGare perfectly placed to cater for all your needs.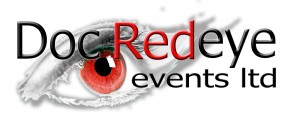 Doc Redeye Events are the culmination of a partnership between entrepreneur businessman Lionel Snowden (known for his successful work in the travel industry, horseracing and work in the music industry), and composer/producer Stephen D Reid (who has just completed the opening orchestrations for 'The Ashes' and the 'Rugby League World Cup' and as a producer has charted this year with Re-Connected).
The two already promote the "Burnley Internaional Rock and Blues Festival" annually in May alongside AMS – Neve, and have now organised a Mod Festival "North by Northwest" to be launched June 2014 in Colne Lancashire "We feel promoting music in the heart of any town raises its profile both nationally and internationally," Stephen comments, "and our objective is to work closely with councils and organisations to help them fully realise this potential across the UK".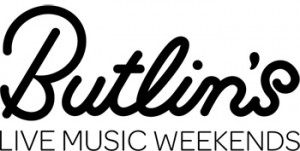 Butlins regularly host immersive live events exclusively for adults. From 5,500 seated arena shows through to specialist indoor music festivals hosted over three days, Butlins provides amazing facilities to deliver the ultimate fan experience.
Upcoming events include the Madness House of Fun Weekender, WWE Live, PDC Darts Championships, Southport Weekender, The Great British Folk Festival, The Big Reunion, Giants of Rock and a whole host of other great music events. With a huge selection of venues, bars, restaurants and hotels on site, Butlins provides the perfect venue for fan engagement. www.bigweekends.com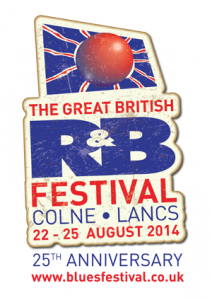 Every August Bank Holiday weekend Colne plays host to The Great British Rhythm and Blues Festival. With more than 600 artistes performing consecutively over four days at 10 official venues in this Lancashire mill town, the Festival is the biggest of its kind both in this country and Europe. Every year we secure some of the crème-de-la-crème of the Blues world, with some well-know greats performing on the International Stage; and regular favorites, new faces and raw, young talent playing on the British and Acoustic stages, as well as the seven official Roadhouses.
From authentic electric Blues, through to rock, jazz and acoustic sets, there really is something for all music fans at this award-winning Festival.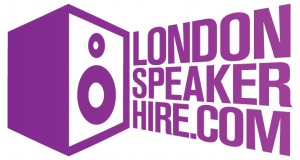 Based in Islington, London Speaker Hire is a rental house stocking all the industry standard top lines from brands you would expect. Our catalogue includes a large cross section of professional audio, backline, lighting, staging, DJ and video equipment. Our Special Projects team are dedicated to not only providing bespoke solutions but also advising on all aspects of events including trusted partners for anything from branding to security and beyond.
The most recent addition to the LSH portfolio is "The Garden" film editing studios. Our video editing suites are equipped with the latest state of the art editing tools complete with vocal booths and THX playback facilities.
Contact : T +44 (0)845 017 5005| http://www.londonspeakerhire.com/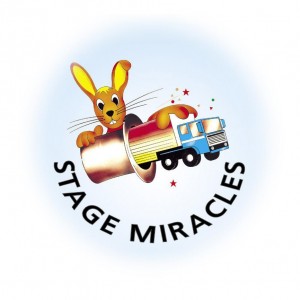 Established in 1977, Stage Miracles are the UK's leading supplier of event personnel. We provide a complete range of services to the entertainment and corporate presentation industries.
Our friendly crew have the skills to make your show work no matter what obstacles you may encounter and our Stage Managers have worked with the biggest acts and the largest shows in the world, and have won various awards for their abilities.
We have an extensive network of international staff and can supply crew for shows of any size anywhere in the world.
Contact: T: +44 (0)1707-662-500


At Flare Audio we believe that nothing should come between the performer and the audience. Based on
Flare's theory of Waveform Integrity, which states that the loudspeaker should be sonically invisible, the company creates
loudspeakers for a range of applications from international tours to installed venues and personal studios. The scalable technology allows the same quality of high definition, natural sound to be created across the range in enclosures that are a fraction of the size of typical loudspeakers. Sound connects all people, all things. Let your music, your message, your voice be heard clearly.

YSLV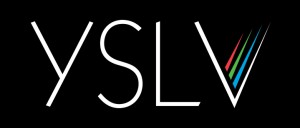 YSLV is the UK's leading display solutions company and has been delivering innovative LED Screen technology for over a decade working with some of the world's top brands and companies to help them achieve their visions.
We have the largest rental & sales stock in London and can provide a complete solution from the concept and design of the screen to designing and managing the content. Our team of intensely dedicated people offer unrivalled technical knowledge, service, and support to all our clients.
Based in London, York and Birmingham our stock includes stunning 3mm, 4mm, 6mm & 7mm LED screen amongst other display products.
Contact: 0208 317 7775 | info@yslv.co.uk | www.yslv.co.uk | Twitter: @yslvscreens

Entec

Entec is among the UK's leading lighting and sound rental companies, active in all sectors of live entertainment, particularly concerts and touring, music festivals and live television.
Respected for being a friendly and approachable people orientated operation with a real passion for the industry, Entec's dedication and commitment is embraced by all staff and regular freelancers.
An active strategy of ongoing investment in the latest technologies has also ensured the company has stayed at the forefront of a fast moving world … Coupled with the ability to offer all the technical elements from one source together with imagination and flair.

Drinks Sponsor

Eagle Hospitality Event Bars has over 20 years experience in the industry servicing some of the largest events and venues, serving thousands of people at any given time. We can supply bars of any size or type to your event whether it is Mass Serve, Real Ales, Cocktails, Experiential, whatever your event requires we can provide it.
We are friendly, approachable and with a keen eye for attention to detail, so yes we can serve lots of drinks – alcoholic and non – and we do it be in sunshine or while being blessed with the typical British Summer.